A Campsite in Bidart in the Basque Country
Welcome to the Camping Ur-Onéa, BIDART, at Basque Country
ll était un jour est né le camping Ur-Onéa.
Bidart, petit village de la Côte Basque, attire de nombreux campeurs traditionnels avec leurs tentes et leurs caravanes. 12 campings existent déjà et le 01/07/1987 après de longs mois de travaux, a ouvert le 13° camping de Bidart, le Camping UR-ONEA avec 120 emplacements sur 2.5 ha. Né sur les terrains d'une exploitation agricole qui a prospéré en parallèle jusque dans les années 90, le camping se développe sur 5 ha dès 1996.
Depuis, les enfants ont grandi, Roger et Pantxika, frère et sœur, poursuivent l'histoire grâce à vous.
Que de sourires, de larmes, d'émotions, de rencontres, d'échanges, d'histoires, de moments inoubliables et tant d'autres à écrire, à vivre et à partager.
Les enfants de nos clients grandissent aussi et viennent aussi avec leurs enfants …qui viendront un jour avec leurs enfants..
Parce que vous attendez tous des vacances, nous œuvrons pour vous satisfaire.



This is our story, this is the story of your holiday
Every year we improve our infrastructures, we develop varied activities for young and old, services to make you feel like you are on holiday thanks to a dedicated team, in a family, friendly and warm atmosphere that you like to share with us and with each other.
Our campsite is on a human scale with 240 pitches, including 32 rentals, mobile homes or chalets and 120 bare pitches for tents, caravans or motor homes.
Located in Bidart, Biarritz and Saint Jean de Luz or Anglet or Bayonne are not far.
You can walk to the beach by a path, in complete safety for your children, only 10 minutes or 600 m away, or you can go by bus.
You will inevitably climb to the market of the Centre of Bidart at 600 m every Saturday morning and discover its charm.
Walks, hikes, a multitude of beaches, surfing, paddle, rafting, traditions, cultures, a multitude of excuses, reasons, pleasures to discover and rediscover the Basque Country.
That's us, that's you: commitment, sharing, simplicity, humility, authenticity, benevolence.
These are UR-ONEA Holidays, let's go for Quality Holidays at UR-ONEA Campsite, an independent campsite with the Quality Camping label since its inception because Quality takes precedence over stars. We are here to listen to you, to share our passion for our land.
Let's get to know each other…

Renting of Mobil-homes in the Basque Country
& places camping in Bidart
Are you looking for a vacation rental in the Basque Country ? At the Ur-Onéa 3 star campsite in Bidart, you will have the possibility to stay in one of the large mobile homes for rent. With a capacity of 2 to 6 people, each rental offers you a adapted stay. You wish to stay in love on the Basque coast? Choose for example, our range of mobil-homes special couple AZUR of 24 m² with its terrace under pergola and garden furniture.
Destination Basque Country for family holidays ? Choose the mobil-home great comfort MARINA which will offer you as well conviviality with its kitchen opened on the living room, as of intimacy with its 3 bedrooms! In short, as many mobile homes as holidaymakers' profiles are available at the Uronea campsite in Bidart!
Discover our selection of mobile homes for rent in the Basque Country. Take the opportunity to discover our chalets rentals.
A camping with swimming pool
in the Basque Country
Discover the aquatic area
A recent water play area with covered and heated pool, whirlpool (jacuzzi, whirlpool, swan neck, heated pool and much more), without forgetting the water play area for young and old, to have a good time with your family in our water park.
Camping by the sea at Bidart
The Ur-Onea campsite welcomes you in a natural setting conducive to escape and resourcing for a week's camping along the fine sandy beaches on 240 pitches. People with reduced mobility are also welcome with adapted sanitary facilities. The 3-star establishment is located near the Centre beach and Habia, 600m from the town of Bidart. We have been relying on our exceptional location and quality infrastructure since 1987.
This location makes it a good starting point for discovering the Basque coast, starting with Biarritz or Saint-Jean-de-Luz.
Campers have the choice between more than 120 pitches close to the Atlantic Ocean, as well as mobile homes with comfortable living spaces and able to accommodate between two and six people. The Basque campsite bets on its exceptional location so that you can spend a dreamy stay by the sea on the Basque coast.
Campsite on the seaside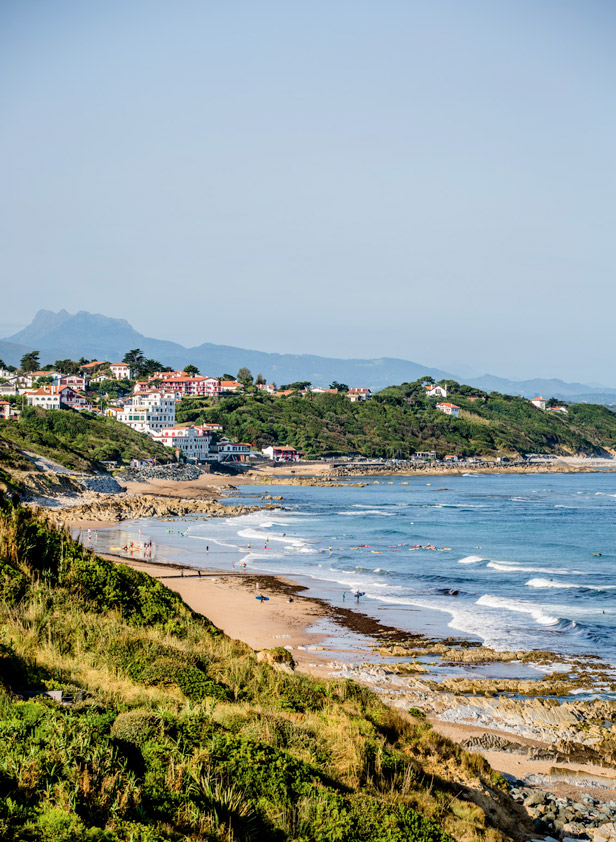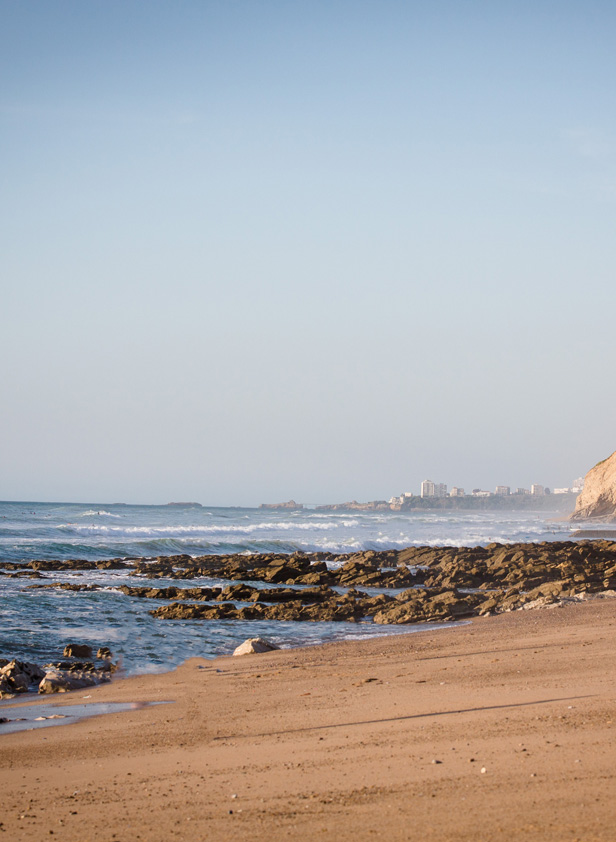 Services du
camping Ur-Onea
The Basque Country is also a rich territory culturally and architecturally. The stay is also an opportunity to visit various sites and emblematic monuments. One thinks among others of the church Saint-Jean-Baptiste of Saint-Jean-de-Luz where the marriage of Louis XIV and Marie-Thérèse of Spain was celebrated, or the château-observatoire Abbadia of Hendaye. We do not forget to mention the proximity of Spain 30 minutes away with the beautiful city of SAN SEBASTIAN and its historic heart and the colorful alleys of FONTARRABIE to taste the famous pintxos.
Home
Our reception is at your disposal to provide you with information before and during your stay.
Wifi
Take advantage of wifi with tickets purchased online.
The grocery store
The grocery store has all the basic necessities for your vacations in your mobile home.
Bar, Snack & Pizzeria
Take advantage of our restaurant area to eat a pizza, a local plate or have a drink.
Laundry
The campsite has a laundry room with washing machine and dryer.
Miscellaneous rentals
Find all the necessary equipment in rentals to spend pleasant vacations in the Basque Country.
Discover our animations for the whole family. Whether for children or parents, you can enjoy our animations in our campsite in the Basque Country . Typical evenings are also proposed.
A Camping in Bidart in the Basque Country
Discover the Basque coast and the interior
The Basque Country seduces by the beauty of its landscapes within the department of Pyrénées-Atlantiques. A hike on the coastal path, which connects Bidart to Hendaye, allows for example to appreciate panoramas of a fascinating beauty between sea and cliffs; in the same way, the rock of the Virgin, in Biarritz, offers a beautiful panoramic view on the surrounding landscape…
The proximity to the edit is another strong point. Visitors are particularly captivated in winter by the contrast between the blue of the ocean and the white of the Pyrenean peaks. So take advantage of your vacations in the Basque Country, in New-Aquitaine to enjoy with your family the landscapes between sea and mountain.
In the Basque Country, vacationers can practice different outdoor activities such as hiking or biking. The area is also famous for the beautiful sandy or rocky beaches that punctuate its coastline. Several nautical activities are offered to vacationers on these beaches, such as surfing, sailing, diving, bodyboarding or stand-up paddle.